There are usually two kinds of people when it comes to buying a bike. One of them is who is well informed and has decided upon what to buy. The other ones try it for the first time for fun or hanging around with friends. Buying the first bike would give you a feel of complete freedom, completely different from a car. 
If you believe that buying a car and a bike is the same, then you are wrong. Motorcycles are way more classical and attractive to ride. So when you are about to choose a motorcycle, you should first decide upon the class of motorcycles you should go for. 
There are several varieties of beginner-friendly motorcycles in various styles to meet your particular taste. So whether you're buying a motorcycle for commuting, adventure, or weekend leisure journeys, different brands offer bikes of different styles matching your style.
Types of Motorcycles in the Market
If you know all sorts of motorcycles available in the market makes everything easy for a newbie. This will assist you in selecting the best bike for your needs and riding style. Perhaps you enjoy cruising at high speeds or in a classic way, and you get to choose by yourself. In addition, you should be able to understand how much to expect for insurance payment.
1. Cruiser Bikes
Cruiser bikes are popular with both novices and experienced riders who own many bikes. These bikes are a great choice for anyone looking for a calmer and refined ride. These bikes can be customized to your preference. In addition, they have a unique exhaust sound. 
2. Bikes for Touring
If you want to spend time on the road for long, you will need a bike that can handle that long for a comfortable ride. They are the heaviest bikes in the market, yet these bikes provide exactly the kind of comfort that you have been craving for so long. If you are looking for your first motorcycle, these may not be the best option. However, they have powerful engines, plenty of luggage capacity, and some high-tech features to help you get the most out of your trip.
3. Bikes for Adventure
Motorcyclists exploring deserts, high mountains, or even crisscrossing continents usually ride an adventure bike like the renowned Africa Twin. These bikes are designed for the utmost adventure. They operate well off-road and have powerful engines. In addition, these bikes are equipped with various adaptable features that are preferred for any adventure.
4. Cafe Racers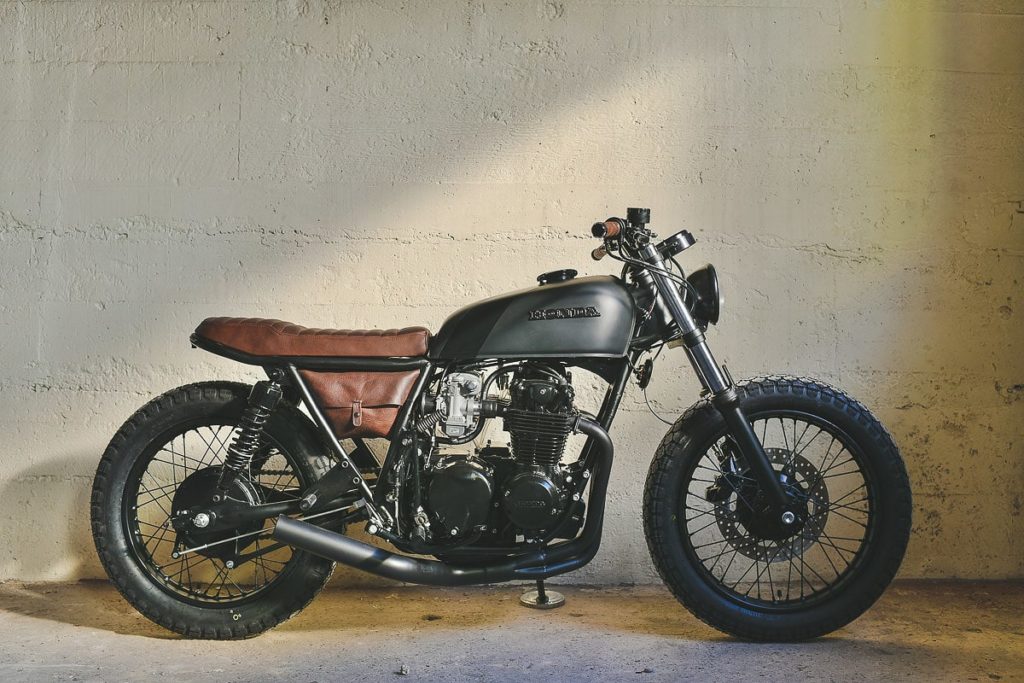 Cafe racers are ideal if you search for a lightweight and highly customized motorbike designed for speed and control. Unfortunately, they are more of a fashion statement than a practical option. While they are perfect for beginners, they might not provide the comfort and long-term usability you are looking for.
5. Dirt/Off-Road Bikes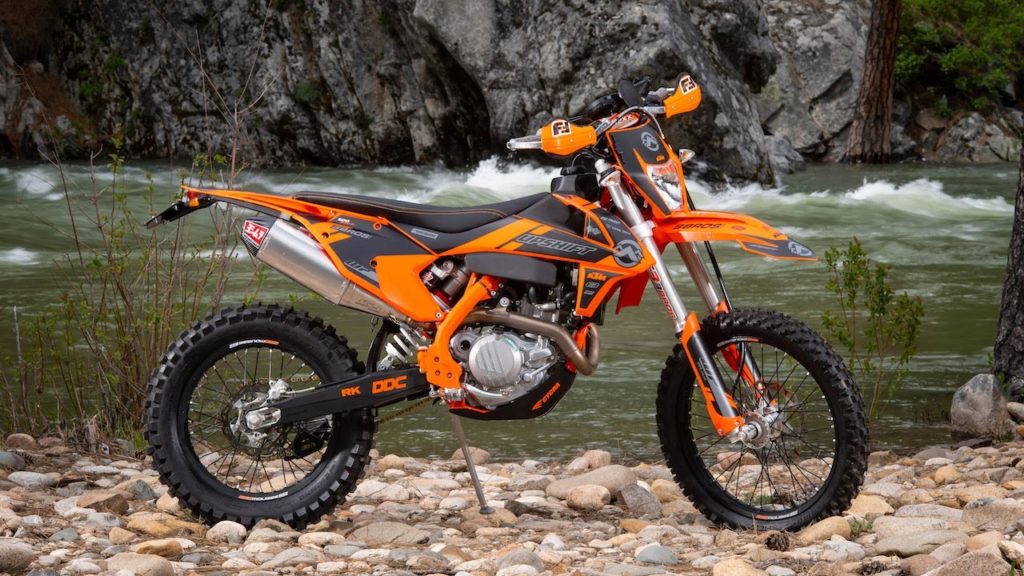 These bikes are designed for speed and dirt riders. They perform well on dirt roads and muddy trails, thanks to their tall suspensions and knobby tires. You can take these bikes anywhere and aren't meant to be ridden on roadways.
6. Bikes for Sport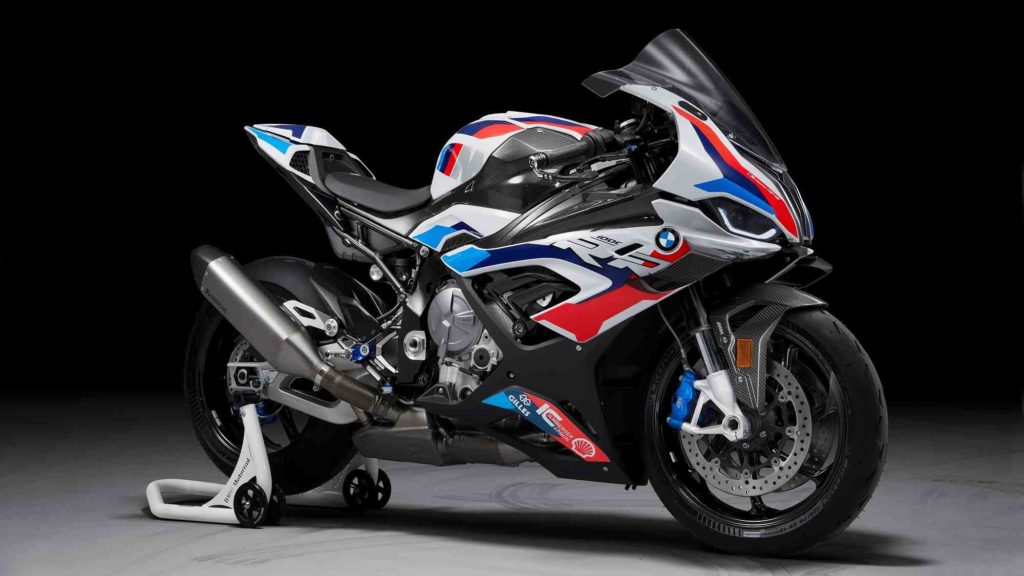 If you enjoy speed and consider purchasing a motorbike for track racing, a sports bike is the way to go. However, as a beginner, you should start with a lower-powered motorcycle before upgrading to a more powerful one since it will be difficult to control. Sports bikes have superior handling, but they also require exceptional abilities and a certain amount of experience to ride safely.
7. Bikes with No Seatbelts
This popular motorcycle niche falls in between classic cruisers and street-friendly sports bikes. These bikes have an upright riding position, making them excellent for novices. However, most of them are aimed solely at novice riders who want to enjoy the excitement of classic riding without being concerned about their safety.
Things you need to know while riding a new motorcycle
There are certain things one might understand as a newbie. Besides, there is some risk consuming consequences while riding a motorbike. Whereas if it`s a teenager, they are adventurous and seek fun in everything. However, it would be best to keep in mind that it is not easy to maintain your safety when you are off riding to a long-distance over your favorite motorbike. 
Clutch lever
The motorbike is geared with a lever that is directly associated with the clutch. Therefore, make sure whenever you are off on a journey, the clutch lever is in working condition. You can lose control if that`s not the case. Also, whenever you need to stop somewhere, the engine must be ready and fully engaged in doing so. Otherwise, you will lose control, and that would end up as an accident for a rider.
Kickstand of the bike
Motorcycles are geared with advanced technology that enables riders to prevent themselves from riding with the open kickstand. However, it is unsafe when in the leaning position. Therefore, ensure that whenever you go into the first gear, the ignition must be turned off, and it shuts down completely. It`s for your good as you can now proceed by folding the kickstand.
Maintenance
Motorbikes also need to be handled with proper maintenance. Otherwise, it could lead to the rusting of the nuts and will eventually end up with the wear and tear of the parts. Thus, you must follow the direction and oil the chain, brakes and change the mobile oil and tires before their due time. 
Safety Gear
It is recommended that bike riders choose their safety gear carefully when riding in the city because the engine accelerates faster if you want to move forward with more energy. Conversely, when you wish to slow down, you should lower the ratios so that the engine can assist in maintaining control of the motorcycle.
Outlook of the Motorcycle
The bike needs to keep it covered with the proper accessories. These layers will protect your motorcycle from the harshness of the weather. The wind gets it all dusty and rough. Make sure to maintain its outlook by polishing the surface and maintaining the parts to their original form.
Safety of the rider
The new outlook of the motorbikes always gets exciting and adventurous. Teenagers who always seek something fun long for their new gears. However, with the new bike, they should be more careful. This includes the safety gear. 
Always wear a helmet before riding on long journeys. This will help you avoid the injuries that the accidents cause. Furthermore, riding defensively will get you going through the harsh weather and will keep you safe in heavy traffic.
Tips Before Buying your First Motorcycle
Wisely Budget your Options
You must budget carefully when purchasing your first motorcycle. You'll need good riding gear to have a safe and enjoyable ride. A high-quality helmet, jacket, riding trousers, gloves, and boots are a must if you want to enjoy the thrill of bike riding. Before going to the shop, you should decide whether you want a new or used motorcycle.
When purchasing a novice motorcycle, a good secondhand motorcycle is a fantastic option. With each ride, you'll spend more time on it and learn more things. When you've outgrown your first bike, it's time to start hunting for a new one.
One of the most common mistakes novices make is failing to determine whether or not a bike is a proper fit and if they can handle their weight. First, you must check if the bike is a good fit for you and your body. An ergonomically designed motorbike ensures a more pleasant ride and has improved the handling of the bike. Your arms should be capable of reaching the handlebars. 
Your feet should be able to reach and rest comfortably on the pegs. You should be able to lay your legs flat on the ground, easily reach, and operate controls and brakes. These minor elements go a long way towards ensuring a safe and comfortable ride. If a bike is too heavy for you and you cannot manually move it or lift it off the ground, it is not a good option.
Choosing the one that supports learning
The first and foremost thing when you are buying something is to do a little homework on it. Listing things down that you demand in that product while narrowing down your options is the most effective way to get the right one according to your type. 
However, certain aspects such as you should choose the motorcycle that you yearn for and learn more with it. That means your bike must become a challenge for you to control or get ahead of it. Therefore, it is wise to know that your bike has some modifications that will help you in saving effort and time. 
When looking for a novice motorbike, bikes under 600cc are a wonderful starting point. It is not advisable to start with the most powerful motorcycle as a beginner rider because it might be dangerous. You might wind up in an accident owing to your lack of experience. Do look at the horsepower of the bike. It should be enough for you to ride at highway speed.
Motorcycles show our individual and distinct styles. They reflect our way of life and who we are as people. So try your best to decide on a motorcycle style that is the best representation of you. Do consider practicality and efficiency before choosing the bike. You'll appreciate your motorcycle the more you ride on it. Make sure to ride the bike before you take it home so you can get an idea of how it feels and whether it's the right fit for you.
Customizing a motorcycle to meet your riding style is very common these days. Perhaps you would like to improve the sound of your first cruiser bike. In addition, you add fairings and a windshield to make long trips more enjoyable. You can always do something to improve the style that matches yours, the sound, comfort, and performance of your first motorcycle. Change the style of bike as per your choice and inspire others.
FAQs
How much should I pay for my first motorcycle?
This factor depends upon your budget or how much you have decided to invest. On a general basis, you don't need to invest too much in getting a bike at first. It is your first experience, so you should start with less investment. Spending about 5k$ to 10k$ would be more suitable.
What CC should my first motorcycle be?
On a general basis, 500 to 700cc is recommended for new beginners. First of all, they get good control over the bike, and your physical size fits using a motorcycle. You can also go for lower cc as this is a smaller engine. 
Is 600cc too much for a beginner?
Most of the time, we recommend a beginner go for a bike with a smaller engine. The first time is usually difficult, and control over the bike is mandatory. Therefore, a higher engine could be a problem. It would help if you started with a bike with a smaller engine. However, 600cc is bigger for a beginner to handle.
Do you lean into a turn on a motorcycle?
Heavy bikes are usually difficult to turn, and for that, experts recommend learning. You have to apply some force in the direction you want to turn and lean in the same direction along with the bike. It takes time to practice, but you can become a good rider once you have a grip over it.
Final Verdict
Buying the first motorcycle can be hectic if you do not know the motorcycles. However, if you have done proper research and a test drive, it might be quite easier to reach a suitable decision. Remember, the first and foremost step is deciding the class of motorcycle that you will go for. Then, it can classify your search. 
We hope this guide would have helped you to get a brief idea of buying a new motorcycle. You can also relate your experience with us when you bought your first bike. Thank you.