RevCorner is the new hub of a great number of reviews and performance tests. All of this is done to give the consumers the relevant information they search for in the latest motorbikes, parts, and accessories. We cover a wide spectrum of bikes that include choppers, sport bikes, dirt bikes, cruisers, adventure bikes, electric bikes, and many more.
 Let's start off by introducing you to our staff at RevCorner.
Brian has been writing about motorbikes for many years now. He chose this field as he was passionate about moto-journalism. He has been working for RevCorner for quite a while. Apart from this, he was a part of the advertising business. 
He worked in that industry in the initial years of his career. However, soon he realized that he was not able to progress in this field. After that, he started following his passion and started writing about motorbikes based on his motorcycle-propelled adventures. 
As an avid motorcyclist, he owned different motorcycles during the time of 20 years. Before he joined our team, he worked for huge print magazines in the country. Yet, his love for motorbikes always dragged him back to this job. As this job is always thrilling and fun, he has happily worked with us on hundreds of projects.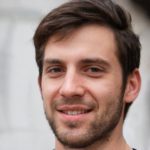 Danny, being passionate about motorcycles, loves writing about motorbikes and he has been doing so for many years. As a motorcycle lover, he owns Harley Davidson Street Bob and Erik Buell Racing 1190 RS from the last 7 years. 
He is an adventure rider who always loves riding racing and sports bikes, Harley Davidson and Eril Buell. Also, he tries new bikes for reviewing. 
His love for bikes motivates him to write about testing gears, riding experience, and new motorcycles. This writing about motorcycles encourages him to go for more adventure trips on bike and try new bikes every time. 
When he is not writing about bikes, he is working as a mechanical engineer for Tesla Dealership in South America. He also works with a few motorcycle magazines in the country. Danny is a fun loving guy, his hobbies are traveling and riding a bike.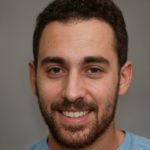 Richard met with a major accident in 2015, it was a life changing moment for him. After spending weeks in hospital, he was determined and decided to own his own bike and learn to ride it well to set an example for others. 
He wrote an experience about his crash exactly after an year, by visiting the same place on his Yamaha R1. Due to the amazing response to his writing about his accident, he was motivated to write more about motorcycle safety, safety gears, and educating riders about every aspect of riding a motorcycle. 
In 2018, he became a certified rider coach in Dakota. Now he trains riders in different military bases in the US. Along with his job, he constantly writes about his experiences with different riders and new motorcycles he comes across every time. Now Richard is a known writer on Facebook, Youtube and his personal blogs about motorcycles.
On our website, we try to add photos and videos to help you make your mind. As a consequence, many motorcyclists rely on us when they are buying a new bike or modifying the current one.
We are committed to serving all the riders and the whole community of the riders, so they can continue to ride without a problem. We help you act responsibly on the road. Not only that, with our research, we ensure the security of our customers and our team. 
Our daily commute is something that cannot be ignored. Because of that, having a mode of transportation is essential in our daily lives. But without a motorcycle, life would be boring for us riders. Remember, you must follow the Standard Operating Procedures of your region whether you are out on a solo or group ride.
RevCorner has been founded by a group of zealous riders. Their main motive was to give the best shopping experience to the people who visit them online. This motivation made them start this website to keep every new and experienced rider safe and sound. 
Now, in this journey, we have reviewed countless brands from all over the world. And, we will continue our mission to help the riders, promote this industry, and become an inspiration for the entire community.
Most importantly, we are aware that products related to motorbikes have become a separate category in the world of motorcycle gears. Especially on different websites, you can find any motorcycle gear you can think of. Due to this, you will witness the neck-to-neck competition. Also, that is the reason behind the overlapping product selections on such websites. As a result, the viewers end up getting overwhelmed. 
Our simple and transparent customer approach differentiates us from everyone else in the market. For us, the satisfaction of clients is the number one priority. As we take our customers seriously, our reviews and verdicts are unbiased and fair. 
Every gear that we mention on our site goes through several tests before we post our final judgment. Besides that, our riders have ridden the best motorbikes on the planet.
Fortunately, we have gathered a team of individuals who are exceptional at their job. Moreover, every single person who is a part of our team makes sure that each of our customers gets a great experience.
Because our strategy is to serve the riders, we accept compliments and criticism from our past customers. We don't shy away from correcting any mistakes. That's why nothing can stop us from growing. We cherish all of the feedback that we receive from you. And, if we find something we can do better, to act on it immediately.
We hope that shopping with us becomes fun for you now and in the future. We try to create a superb riding experience with the transformational line of motorcycles gears we have for you. Most of the big names reach out to us for collaboration. Yet, we only focus on the quality of the product. Our riders are committed to delivering a summary based on the value, performance, and thrill that the customers gain from a gear.
Once you click on our website, we promise to keep you safe on two wheels and provide the best opinion possible. That being said, when our employees test a product, they practice safe habits. To be available for our customers whenever they need us, we have a customer service team to respond during all standard hours. Thus, you can contact us if you have queries.
In addition to that, we think that communication plays a vital role in how an organization starts and runs. Additionally, how we plan to shape our future depends on it as well. We maintain our relationships through effective communication with our team, partners, and clients.
The amount of faith we have in our work helps us improve, win, and accept change. There is one thing that everyone must know about us is that we celebrate the wins whether they are big or small. Consequently, none of us get tired of what we do.
Secondly, we never tell the riders to stop taking risks; we ask them to wear helmets on the road. All of such risk-takers must take responsibility for what they do and learn from outcomes. The road is not a place where you can be careless, so pay attention to your surroundings and what's coming ahead. 
In this manner, you can refrain from disrupting anyone's comfort. The people who lead our team are real and genuine. Thus, you will not regret trusting us for your shopping spree.