While buying or picking a motorcycle helmet, you have to ensure that the helmet gives you proper safety and protection while riding on a motorbike. In this article, you might know all the crucial steps and procedures and precautionary equipment that are 100% best for safety purposes. Also, always choose that product that is certified with DOT. These certified helmets give you complete surety of protection. 
Normally many brands provide each and everything a rider could want. But you have to make sure that when you are ready for purchasing, the size of your head shape matters a lot. So the following are superior points while picking or choosing the best helmet for the rider, or you can consider it while buying.
The hugely important points or steps you should look out for a while buying a perfect-sized helmet for the motorcycle are.
Choose a style of helmet according to your need.

Check the quality of the helmet's material.

Measure the size of a head shape before choosing.

Try it on yourself.

Choose a helmet that is giving you comfortability and durability.

Check if it perfectly fits or not.

Check the warranty card and all the detail regarding the product.

Wear it for a maximum of half an hour.

When you feel good, go for a ride.
Helmet Style
There are different brands product comes with remarkable ideas of making helmet styles. So while buying or choosing the best helmet, you have to ensure that you choose that helmet that perfectly fits you.
Normally there are five styles of helmets, and each of them has its specific qualities, and they are made according to your need. Like they divided helmets into categories for the beginners, middle, and pro riders. 
The best motorcycle helmet is divided into five basic categories: open face, full face, modular, ADV, and off-road motorcycle helmets.
Open Face Helmet 
Open face helmet is the least protective motorcycle helmet. It is not covered the whole face helmet. We can be called it half helmet. Open face helmet only covers your head, and it is a three-quarter helmet it can cover all exclude the face. It is less expensive than other types of helmets. You may feel comfortable to wear, but it is the least restrictive helmet. The riders normally wear open-face helmets on retros, cruisers, and classics.
Full Face Helmet
Full-face helmets are a very popular helmet; every street rider can wear this helmet. It is because it can cover your whole face like nose are, eyes. It is a less ventilated helmet, but it can protect your face from dangerous impact. Also, a full-face helmet is called a shield of face helmet. It is normal for beginners because it can save the whole face and is best for protection cause.
Modular Helmet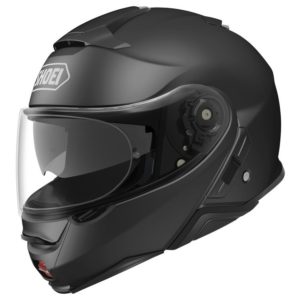 A modular helmet is a mixture of open-face and full-face helmets. It can cover your whole face, and at the same time, you can change the modular helmet into an open-face helmet. A modular helmet is the best; you need to cover your whole face because of safety purposes. And the same day you are on the surface road, you need an open-face helmet, and in this case, only a modular helmet works well.
ADV Helmet
ADV helmets are off-road motorcycle helmets with a very large visor and a lower chin bar. It has exterior styling and also a combination of a full-face helmet. ADV helmets are normally used for adventure purposes. In addition, it can work as a shield to protect your face. ADV helmets are also best for dual-sport motorcycle helmets while riding.
Off-Road Motorcycle Helmet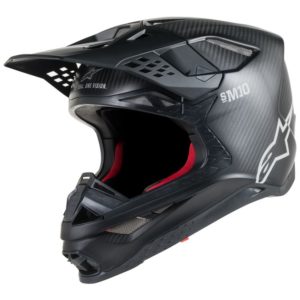 Off-road motorcycle helmets are also called dirt helmets. It is used in off-road trips, but it is not verified or certified by DOT. So we can say that it is not a street-legal helmet like Modular and ADV helmets. However, it has plenty of features like airflow, a large peak that you can easily see or wear goggles without any hurdles. It is only recommendable when you ride in a street.
Quality of Helmet
Every single best product occurs because of the quality of the material. So always go with the best product that gives you the best quality called professional quality and great material. Normally the helmets are made up of polycarbonate material, and that gives you tremendous results quality-wise. Also, quality plays a hugely important role in comfortability, reliability, flexibility, and durability.
While purchasing the best helmet for the motorcycle, you need to wear the best quality helmet that gives you protection and much more things that a rider needs while riding on any vehicle, like a motorcycle. 
Whenever you set your mind to choose the best helmet, always check the quality because when the high-quality of the product is great, you feel free from unwanted impacts.
Head Shapes Size Measurements 
This feature is very important because it can depend on the comfort level. While choosing the helmet, you have to make sure that you measure your head size and check your head shape before purchasing the helmet. There are three head shapes, and you should buy them according to your head size and shape.
Generally, people have three head shapes: round, intermediate, and long oval shapes. So while choosing the helmet, you need to check your head shape first and after measure your head size, which is also a crucial step.
The method is very simple and easy to measure the size of your head. All you want or need is a measuring tape, which helps in measurement, so take a measuring tape and put it on your head from left to right in a circular direction. After measuring, you have an idea of which type of helmet is best for you.
Most brands give you a size chart that you can easily select the shape of your head. After go through the size chart. So while purchasing the helmet, measure the size and choose the helmet according to your head shape. It would be the best decision.
Try it on yourself
When you select the style of the helmet according to your need and measure the actual size of your head shape, after that, you need to try that helmet on yourself. While traveling, racing, or simple riding, you need to be clear that you wear a perfect helmet giving you complete protection, best for safety purposes, secure and comfortable. So, in that case, you have to try the helmet by yourself first before buying it.
For example, after choosing the helmet of your head shape, you can wear it. After that, check the movement of your head like if it is easily and smoothly moving from left to right without any difficulties. And after that when you feel comfortable in it, its means that you select the best one.
Comfortability & Durability 
Always choose or go with that motorcycle helmet brand that gives riders the best reliability and a great comfort zone. Motorcycle helmets are made of carbonate, plastic, and polycarbonate. These materials have the best results in comfortability. While choosing the best motorcycle helmet, always check the head size and shape of your head.
Moreover, we should keep in mind the essential factor when picking professional-quality helmets that are expensive and a branded product that gives durability. Therefore, the best motorcycle helmet has good flexibility; choosing the helmet based on the durable component would be better. 
Also, when you get a durable helmet, it can save you from internal and external impacts like head injuries.
Perfectly Fits
While riding, a product's comfortability plays a superior role, so it would be perfectly fitted on you when you wear a good quality helmet. When the helmet fits on your head, you can travel to a long destination very easily without any hurdles and difficulties. So make sure that before buying the motorcycle helmet, check all the procedures that are mentioned above. When the helmet perfectly fits you, you feel calm and relaxed and go on long rides with complete protection.
Guarantee & Products Detail
When you were completely satisfied with all the steps, you must check the product's warranty card or details. It would be best to choose the perfect helmet for yourself either first or ultimately. When you go through all the procedures, it is one of the crucial points while buying a helmet.
A warranty card gives you the relaxation of maximum time, and it is best for a customer. However, branded products are expensive, so while you get the best helmet product, you need a warranty card for your relaxation, and the brands that give a warranty are trustworthy.
Check the helmet for half an hour.
As you go through all the procedures, you can try the helmet, but still, you doubt its comfortability? No worries because you have a right to check it and be completely satisfied before purchasing it. Try it for minimum duration can't be helpful for sure, so that you have to wear the helmet for a maximum time like half an hour. 
While wearing the helmet, you can walk, talk or eat something or watch a TV show.  If the helmet is tight, then it is ok. However, when you talk or eat something, and it feels discomfort, there is a problem. Normally the problem is occurring when you are choosing the helmet according to your head shape.
The long-oval-shaped head needs to be proper fixed in your head. If it is squeezing the temples, it means it is not for around oval-shaped. But when you feel good with or without eating and talking, it means that the helmet you choose is good and right according to the shape of your head.
After spending half an hour in the helmet, you know that if the helmet is worth it or not.
Still, feels great? Go for a ride.
It is the last step for buying an accurate size helmet. You have a right to go through all the procedures and be satisfied with your comfort level. After that, you should buy it while trying for half an hour. You have to keep in mind that you can wear it off the bike and spent the maximum time on the requirements.
Now for a ride, you have to purchase it first. So make sure that before buying, you should keep in mind that you have to wear that helmet for almost 15 to 20 hours. So if you feel any query regarding comfortability or size you asked it for; otherwise, go and buy the helmet. After that, go for a ride and enjoy your best chosen new helmet!
Common Problems 
Here are some certain most common problems that occur while wearing a motorcycle helmet.  In addition, most of the people frequently asked questions about the following queries. 
When I wear the helmet, my ears could fold over.
It is a very normal and common query, and it is very normal. For example, when you wear a helmet, if it perfectly fits you, you choose the best helmet. The ear folded over the helmet is normal, but you have to measure the head size if you are not satisfied.
Difficulty to figure out in the head shape
Well, don't worry about it. Generally, all we know is that there are three types of head shapes. Round-oval, intermediate, and long-oval shapes. Firstly you should measure the size of your head with the help of measuring tape. After that, check the product's size chart and choose the head shape according to your head size.
How to measure the right size ?
Very interesting query; you need a measuring tape and measure your head from the left side and rotate the tape in a circular direction. Make sure when you measure, your head doesn't move. It is the very simplest and quietest method to figure out the right size.
Helmet is tight
Normally, the tightness of the helmet is ok don't worry about it, but if you feel Difficulty, then you can 2 inches increase it into the actual size of your head.
Helmet is loose
Its means that you didn't measure your head size properly. Re-check the head size and measure it again, and then choose the helmet of your size. It might be helpful.
The helmet does not perfectly fit on my head
It means that your measurements are wrong; you have to measure your head properly with the help of measuring tape and then select the helmet because helmets need to be perfectly fit on you; otherwise, you don't feel good or comfortable.