There is one obvious question: What is the best motorcycle for women, but the reality is different. The fact is that there is no such motorcycle that is designed especially for women. The motorcycles are the same; either the rider is men or a woman. On the other hand, some motorcycles are better to use for women. Women riders usually recommend these motorcycles, so it is believed that they might be suitable for women.
There is no steadfast rule that these are the only motorcycles out there. However, these are the only ones that are reviewed. We believe that you should try to pick the motorcycle of your own choice and decide on your own which one is better for you. We have attempted to collect information about some of the best motorcycles for women. Let's have a look.
Top 9 Motorcycles for Women
1. Sportster 883 by Harley Davidson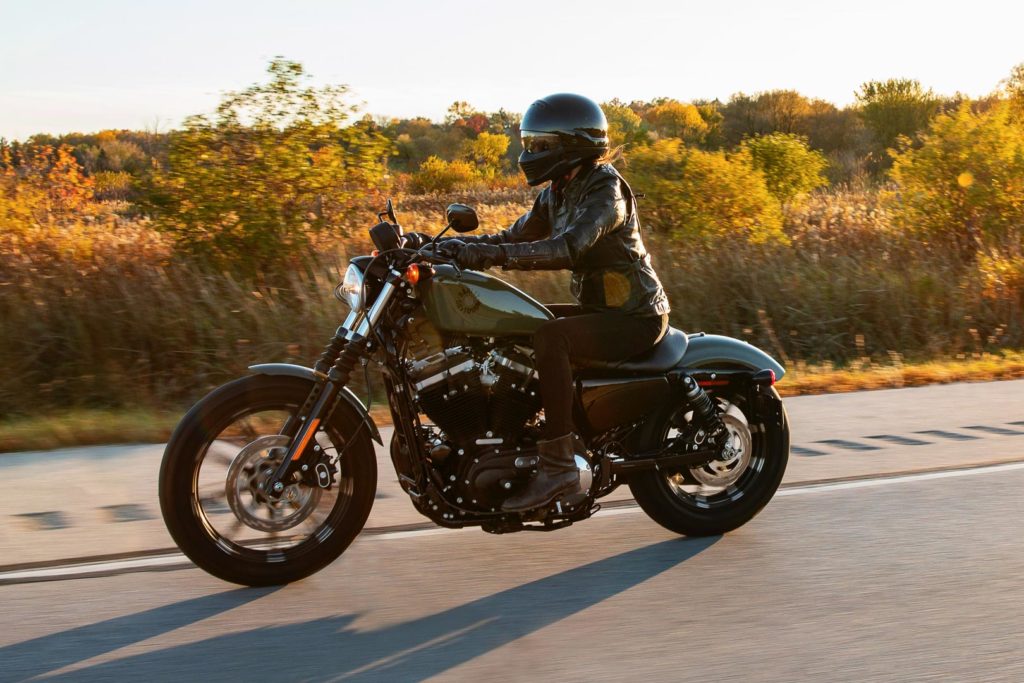 This model is designated as 883L, and the L means low in this scenario. This one is quite popular in the world and is mostly referred to as best for women. Although this bike was never designed for women or men, women riders have always recommended this bike. That being said, this motorcycle is easy to maintain and even easier to drive.
If you look at its design, you would see that it is shaped like a slope and the driver seem to be bending on it with a steep posture while riding it. This gives a good road grip as well as a handle grip. For women, you can say it is easy to handle and easier to get over or get off. As women are usually less, the low seat helps them easily control it through brakes and gears. This also helps them in turning the bike through the streets.
Think about getting a bike in which you cannot properly apply the brakes or change gear. How would you even manage to create a balance? Yet, the Harley Davidson remains top of the line when it comes to women's choice.  
2. V Star Classic 650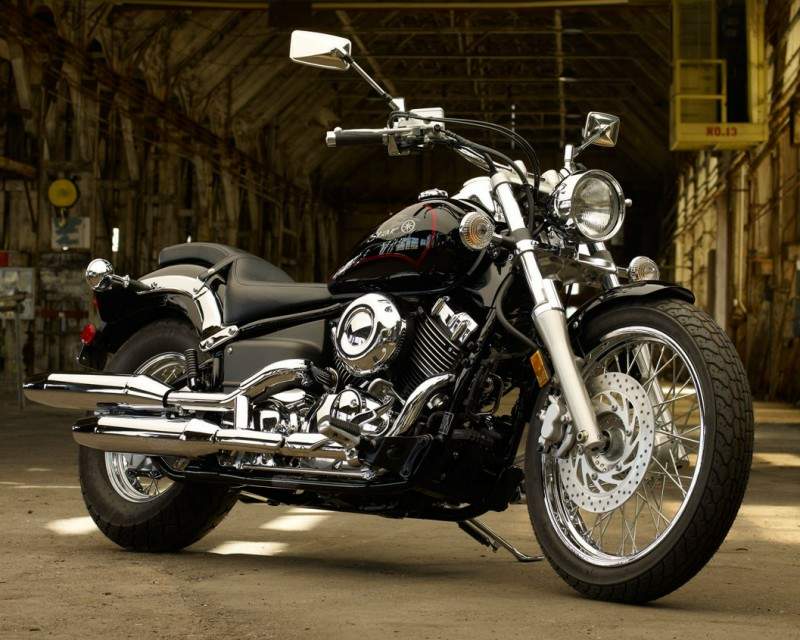 The Star motorcycles have always aimed to provide motorcycles that both men and women would love. This division between Yamaha has always focused on providing bikes with a low center of gravity. Such a bike is easy to handle and provides a good grip on the rider. Moreover, the low center of gravity provides a classier look.
Similarly, this model has an average engine size, owing to which you don't need to worry about the weight or balance. However, what happens with a larger engine size is that its weight is considerably higher and balancing such a heavy bike becomes quite difficult. So, for women handling such a bike is even more difficult. 
Moreover, this ergonomic motorcycle offers good comfort for long trips, and you don't need to focus on handling it at all. This bike is one of the most recommended ones on the market, and you can get the classic model or custom model. So why don't you get a ride on this motorcycle today?
3. Harley Davidson Custom Sportster 1200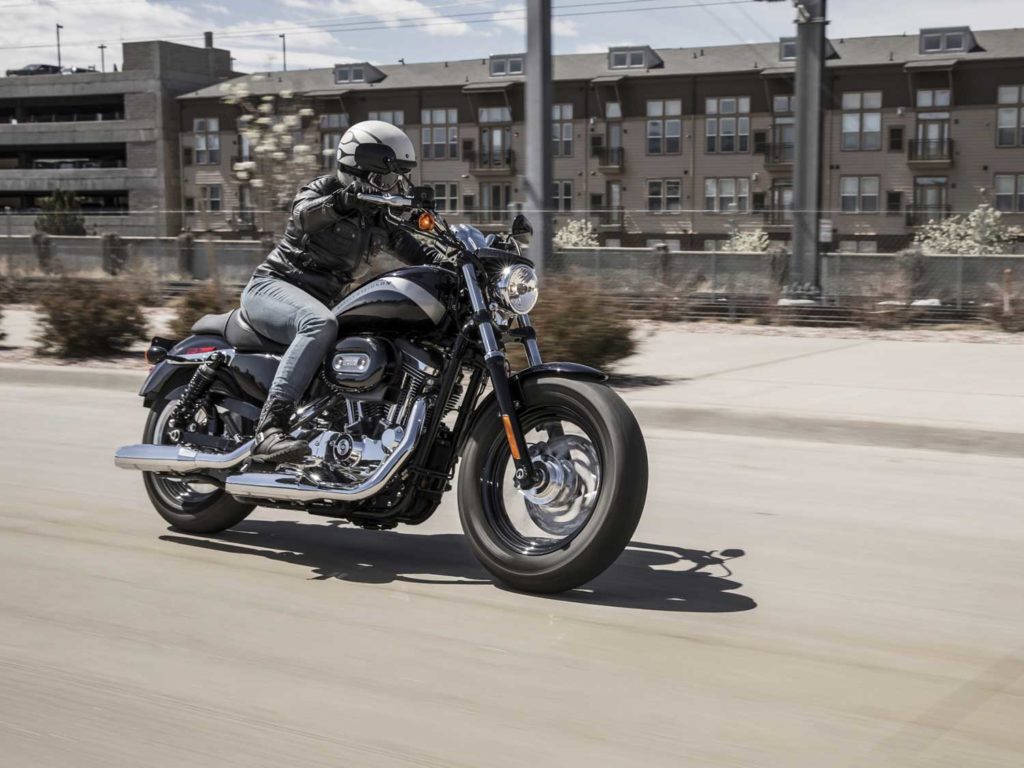 Harley Davidson has repeatedly provided brand new models of the Sportster series. This motorcycle is aimed to assist women while riding. It has a flashy and classical look which would make you fall in love with it. You can easily see through its front, although it is in the form of a slope.
As for women, they don't need to worry about getting any bumps as the front shocks absorb all of the impacts while the later shock provides the necessary comfort. In addition, its seat is highly soft and comfortable so that even if you are on a long trip, you don't get wear out. 
Furthermore, if your concern is its maintenance, you would be pleased to know that Harley Davidson provides maintenance at home, and even the retailers also provide maintenance at home. So stop worrying further.
4. Softail Deluxe by Harley Davidson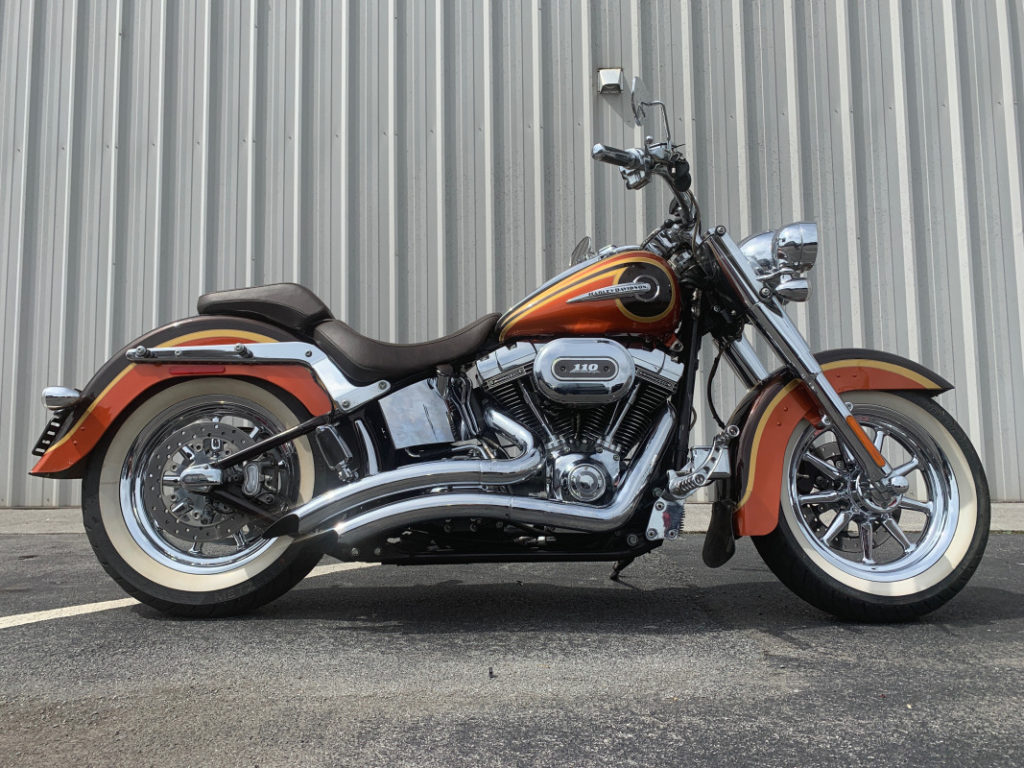 Riding a motorcycle is not only about having a lightweight motorcycle that is easy to move around. But, to be honest, many women like to have a heavy motorcycle that would give them a feel of riding a bike with a higher engine. Well, for such women, we believe that they should have a look at this motorcycle.
This motorcycle is different from the ones discussed above. It is properly kitted and has a quite heavy engine up to 1690cc. Moreover, it is powered by a V-twin engine which is found in low-power automobiles. Well, handling such a bike is certainly not an easy task.
You would feel like looking at a monster on a bike and riding it would require more guts than you can imagine. However, the low seat center changes the dynamics of riding completely. Women riders who have some good experience can handle this bike up to a certain limit.
This bike can play a critical role in mountainous areas as it has a high power engine and low center of gravity, making it most suitable for such tours. This bike is one of the most powerful on our list. 
5. V Star 950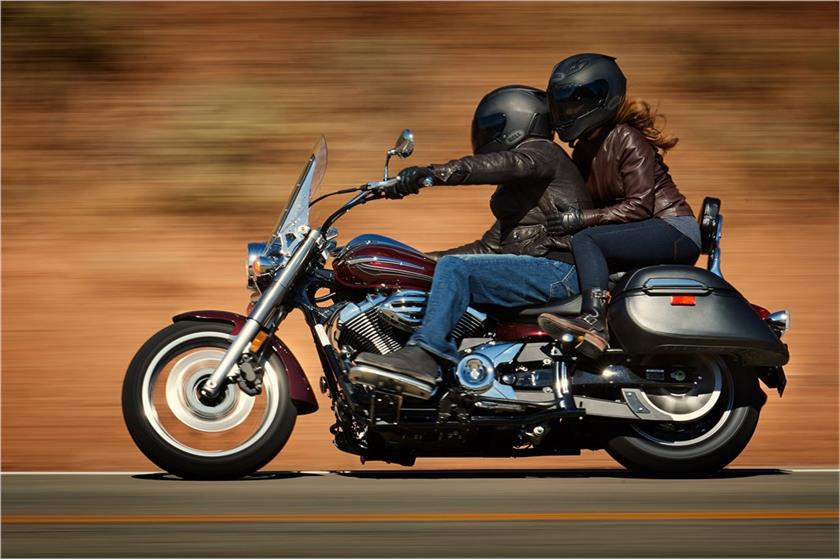 This motorcycle here is among the classic and sturdily designed stylish motorcycles compiled on our list. We agree that low centered is one of the most prime demands when it comes to women riders. This, without a doubt, plays a great role when it comes to choosing a bike for riding. However, the design and engine power play a critical role as well.
This bike is best suited for two riders, with the latter one having a higher point than the one driving. It has an excellent position for gears, and even women with less height can easily approach the gears. This motorcycle has an efficient design that is more attractive than other models. 
Women of different sizes would feel no problem handling it, and the best part is getting over and off the motorcycle. We highly recommend you get this bike for your personal use. 
6. Honda Spirit 750 C2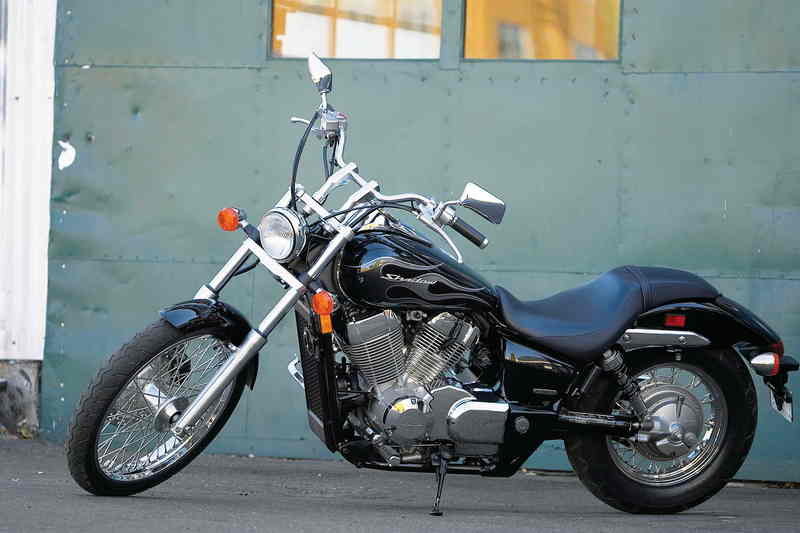 When you talk about getting a bike, you can never ignore the bikes by Honda. Honda has always aced in providing some of the best motorcycles in the market. So how can you expect that it could ignore the need of women riders?
The Shadow spirit 750 C2 is one of the dominating motorcycles on our list as it has quite less weight and is best for beginners. In addition, beginners often want a motorcycle that has low power and is easy to handle. This bike provides both of these features.
This comfortable cruiser motorcycle has gained the attention of many women because of its characteristics. It also comes with a windscreen to prevent air or dust from reaching the rider. We believe that if you are a beginner, then you should have a look at this motorcycle. 
7. Kawasaki Ninja 250/350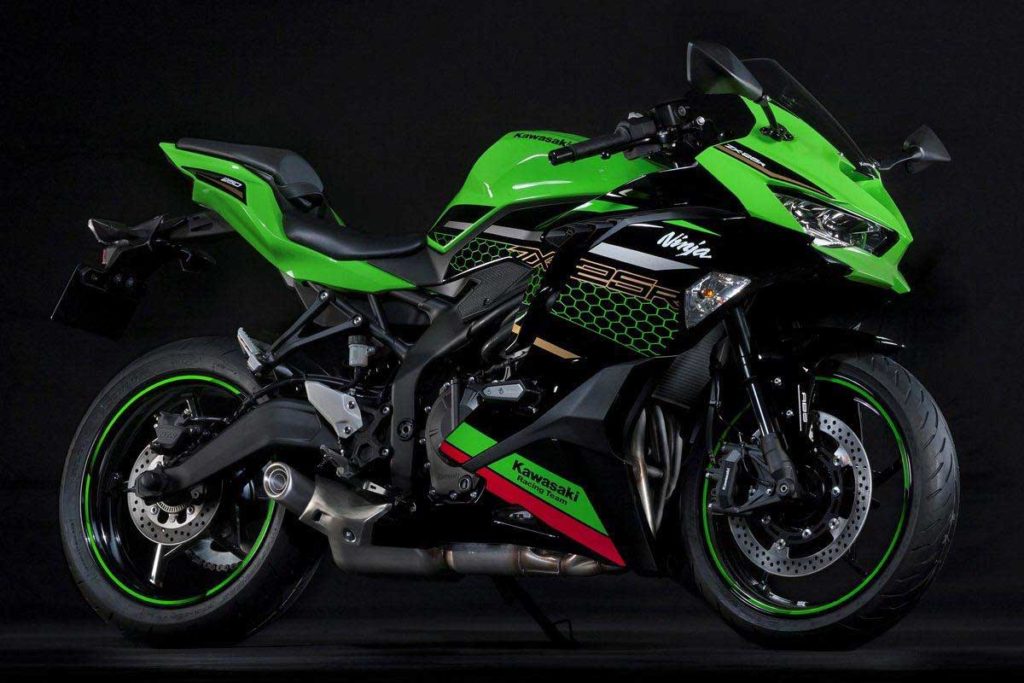 When you talk about motorcycles, you cannot only talk about the classically designed bikes with low seat centers. However, several women love heavy bikes with more stylish shapes. So we cannot only count on motorcycles like Harley Davidson. 
Some of the most experienced women riders often suggest Kawasaki ninja for beginners. This bike has suitable engine power and is shaped more like a racing bike. Its attractive design makes it one of the most demanded motorcycles in the market.
It has excellent road grips, and its seat is low at the center as well. So it fulfills all kinds of requirements. Similarly, this motorcycle can be used in racing tracks, and new riders can enjoy the feeling of getting a stylish racing bike with exceptional features. Moreover, Kawasaki ninja can prove to be handy for women who have a love for racing bikes. 
8. Street Glide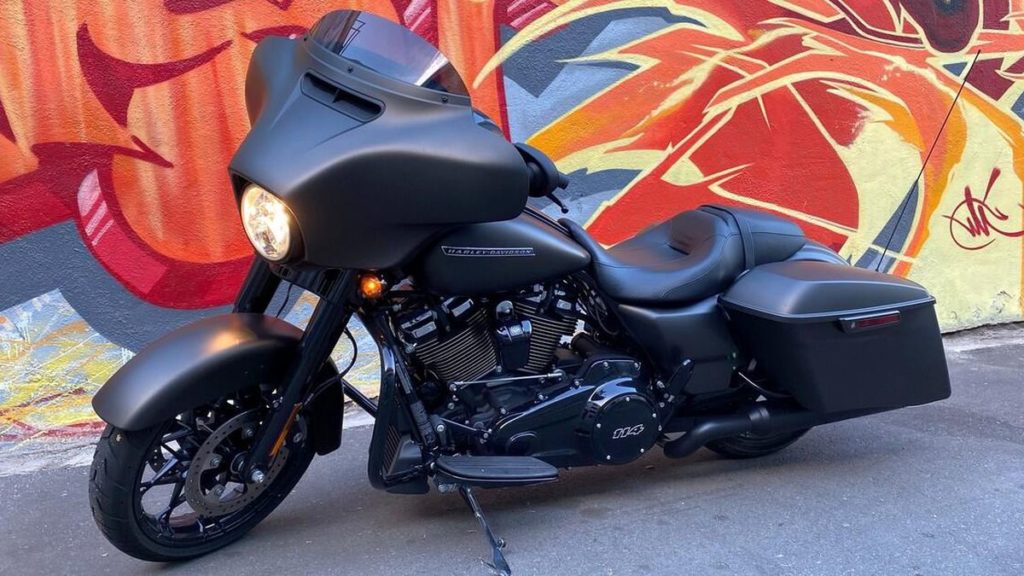 Harley Davidson never ceases to amaze bike lovers. It remains top of the line for the women and men pick. The Street Glide is an exceptional high-powered motorcycle that can take you almost anywhere. However, since it was launched, most experienced riders still prefer riding this bike over new motorcycles in the market. 
It has such a good low center that you cannot even guess whether it is on a stand or is standing straight. This makes its balance better and easy to handle for women. So forget about those low-powered and high-centered bikes, as this one is better than all. 
Its sleek and slung styling would make your tours more comfortable. You can feel the power of this motorcycle while riding it, and you would want the tour to never come to an end. 
9. Kawasaki Vulcan 900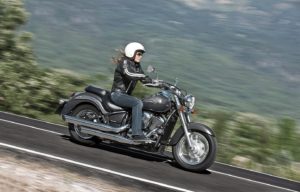 If you prefer a bike with relatively less kitting and is easy to handle, then Vulcan is the desired choice. This motorcycle is easy to modify, and you can change its look as you may require. It is a middleweight motorcycle with a good engine size.
This motorcycle comes in a custom and classic design. It has a large tire at the back to maintain the road grip and exert more power while riding. The frontal tire is small for making it easier for women to control and turn the motorcycle. 
Final Verdict
Women also have a craze for motorcycles, but not all motorcycles are good for women. So we tried to make a list of some of the motorcycles that women would find suitable. Hope you can pick a good motorcycle from the list. Thank you.