Buying a motorcycle for riders that are 6′ or tall can be challenging, as extremely constricted ergonomics can put a significant amount of strain on one's wrists and back, making daily commuting uncomfortable and long-distance touring practically unbearable.
Fortunately, with the new technology, these bikes are manufactured with the few recent production models designed specifically for bigger riders, with upright riding positions, wide ergonomics, and towering seat heights. Similarly, as one size doesn`t fit all, the same goes for the petite and tall motorcycle riders. However, newly modified motorcycles are manufactured with adjustable seat heights and footpegs. 
Thus, it makes riders feel more contented rather than torturing their legs and feet in a painful posture. One must look for the one that`s not just suitable according to the weight and height but must be comfortable. For that reason, we have compiled a list of the best Motorcycles for tall riders that will provide you with immense satisfaction while going on a long route. 
6 Best Motorcycles for Tall Riders
1. HONDA XR650L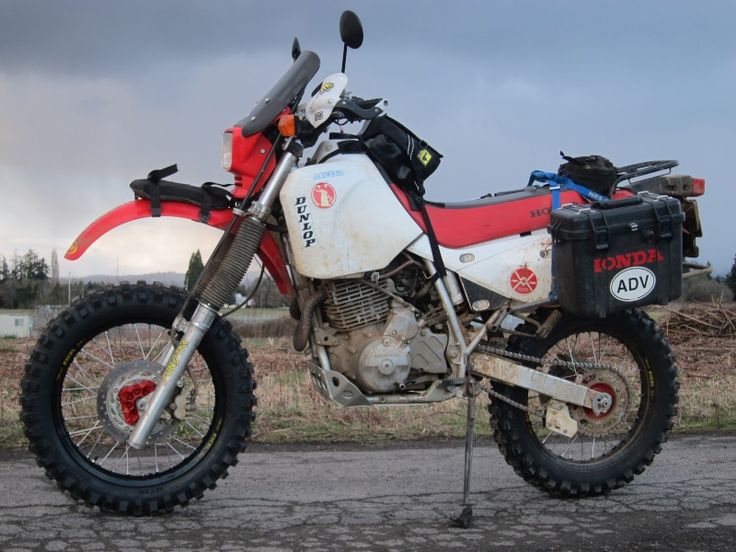 Honda's XR650L is a versatile dual-sport that's remained in production since its debut in the early 1990s and has remained almost entirely unchanged aside from some minor cosmetic changes. The XR650L includes a factory sump guard and off-road-focused 21″ front and 18″ rear wheel sizes, as well as a large 13″ ground clearance and more than 11″ of front and rear suspension travel. This gives it a tremendous lot of capability when the pavement stops.
The Honda XR's stripped-down and lightweight nature, enormous off-road prowess, and reasonable pricing all combine to make it a popular donor platform for scrambler builds.
2. YAMAHA TENERE 700 
The adventure motorcycle market has grown dramatically in popularity over the last decade. This popularity prompted manufacturers to release an increasing number of ADV models with higher engine capacity with each new model year. Yamaha set out to build the Tenere 700 to break the pattern and give a full-size adventure bike with actual off-roading capabilities.
The Tenere 700 is one of the sharpest and most dialed-on on and off-road models currently in production, first breaking shield at EICMA in 2016 known as the "T7″ at that time. It aids from a host of versatile features industrialized in high-level off-road competitions such as the infamous Dakar Rally. With a seat height of roughly 34.5", the Tenere is ideal for taller riders, while some aftermarket companies sell even higher seats if you require even more space.
3. DUCATI HYPERMOTARD 950 SP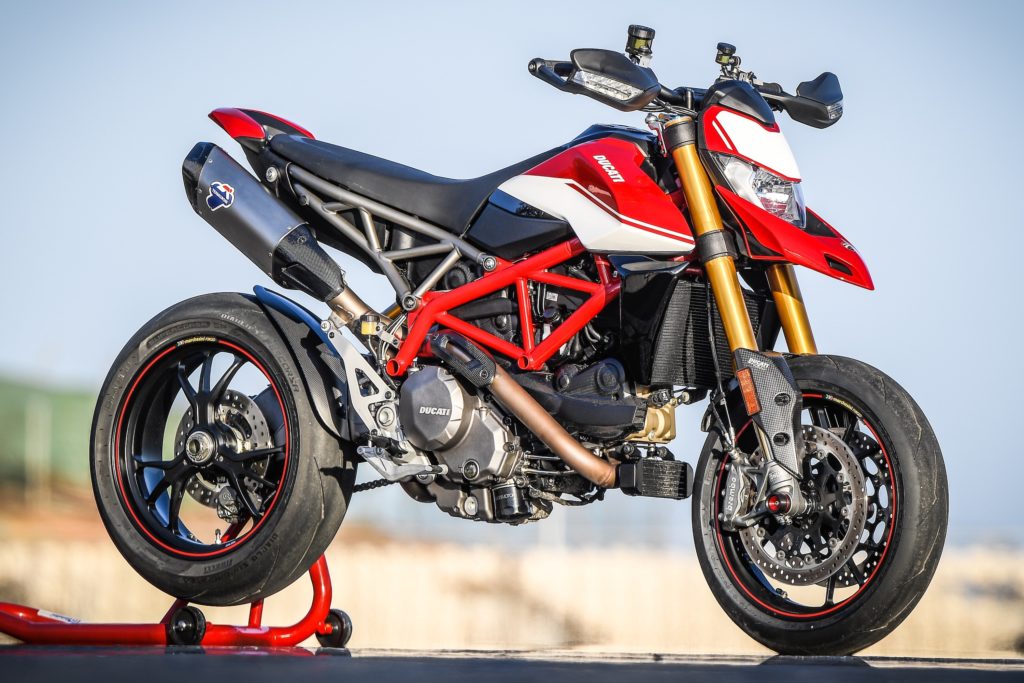 Factory supermoto bikes were becoming increasingly popular in the early 2000s. This spurred a slew of manufacturers to offer factory-built SM-spec dual-sport versions, as well as Ducati Motor's decision to commission Pierre Terblanche to develop the Hypermotard, a supermoto-themed sportsbike.
Because of its 35″ seat height, the Mortared is primarily aimed at taller riders. While the standard model is a fantastic bike, the top-of-the-line S-spec adds Ohlin's suspension, forged Marchesini wheels, a distinctive livery, and a few carbon fiber components for an additional $4,100.
4. SUZUKI DR-Z400S 
Suzuki's DR-Z400, which was introduced in the first year of the new millennium, is a popular long-running dual-sport model with cult status. The diamond block-framed DR-Z, which is used by Austria's armed services, delivers great performance at an affordable price. 
Along with that, it is an extremely adaptable bike, good for just about anything except road race courses and long-distance touring. With a top speed of 94 mph, this model is also suitable for freeway use, albeit the 398cc thumper at the heart of the bike does produce a lot of vibration at higher speeds.
5. BMW R 1250 Adventure 
Along with the most dynamic approaches, BMW approaches the most ergonomically styled motorcycle. Besides adventure, it is geared with modern implications with adjustable seat height and ergonomics that make it a perfect choice for tall riders. 
With the neutral riding position, it has been installed with an adjustable windscreen. Thus, it will be secure by keeping the head out of the cold breeze. Moreover, it sets in pretty well with the off-road racing adventures. 
6. DUCATI XDiavel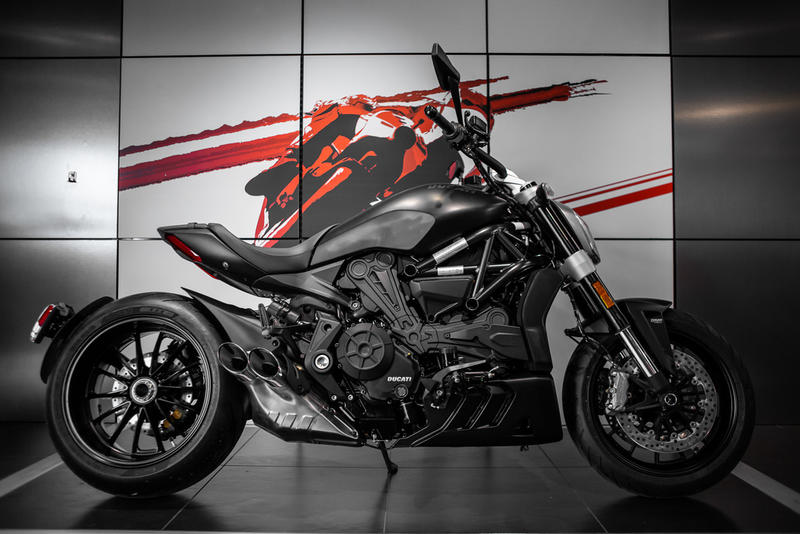 With the DUCATI XDiavel, you will get the utmost comfort with its more advanced feet-forward controls. This control panel is out of character, especially for the Italian trademark. However, such a remarkable invention is perfectly manufactured for the tall riders to have a smooth and comfortable ride experience. 
The cruiser-Esque maneuverability and the adjustable height feature allow you to freely put your feet up on the pegs without folding your legs. Besides, the built-in 152 HP and the torque`s 93-pound feet enable the forward thrust at about 5,000 rpm.  
What to look for before buying the best motorcycle for tall riders?
Several important factors should not be overlooked before purchasing the best motorcycle, especially for tall riders. People usually get cranky when they have to fold their legs whenever they get on the bike for a long ride. For that purpose, multi-brands offer advanced features with an adjustable seat height and footpegs for a variety of people. Let`s have a look at them;
Adjustable seat
For tall riders, the bike they are looking for must have an adjustable seat height. This will allow them to ride freely without worrying about folding their legs to reach the pegs. Moreover, it will allow the riders to reach the control panel easily without kneeling or bending over it. 
Weight distribution
For a motorcycle ride, it is crucial to maintain balance over the seat. If you lean sideways each time you make a turn, it is not the right bike for you. If you have to sit straight in order to get the bike right on the path and feel uncomfortable, then go for the one that suits your body posture and makes you feel comfortable. 
Riding position
The ergonomics of the motorcycle means that the rider`s triangle is satisfactory and more comfortable. Thus, when someone talks about how comfortable the ride is, that means the position of handlebars, perfectly placed footpegs, and above all, the seat adjustment. Make sure that your bike has enough space for you to get right on it without feeling outlawed while sitting on it. 
Bike type
Last but not the least, check for the type you want to ride. This includes the purpose for which you are purchasing it. If you want it for fun and adventure, then look for the sports dual bikes; otherwise, there are plenty of options in the market that will suit your liking. 
The most important task is to understand the bike. This is simply done by having a short-term experience or a test ride before picking in a hassle. Then, shortlist the features that you want; this will narrow down the options, and voila, there goes your perfect and innovative motorcycle. 
FAQ`S
What is the key feature in purchasing a motorcycle for tall riders?
This includes the seat adjustment according to the rider`s height. Moreover, the distance of handlebars from that of the seat and the footpegs also matters when you are looking for the best bike suitable for tall riders. 
How comfortable are these motorcycles?
When they are designed with miniature details for the tall riders, it makes them ergonomically more comfortable for the long ride. Thus, this will become one that fits all of the requirements that a rider wants. Moreover, with an adjustable seat height feature, riders will feel more comfortable than ever before. 
Final Verdict
There are a few factors to consider when shopping for a bike that is designed specifically for tall riders. It is better to look for the bike type, seat height, the ergonomics of a bike, and also the motorcycle's suspension. These factors help to choose a bike for tall riders.