As we all are familiar with, electric motorcycles are a modest invention in the market with the increased demand as people are fully acquainted with their importance in daily life usage. Therefore, people are more inclined to purchase electric motorcycles as they head towards their beneficial aspects in almost every possible way. 
The world is trying to combat global warming and climate change caused by using all the fossil fuels. Moving to more eco-friendly things, like an electric motorcycle, is one of the best ways to contribute to a change. However, it can be a bit heavy on the pocket.
Reasons why electric motorcycles are expensive
Need for research and development
As production of motorcycles needs a lot of research to be done by the manufacturers to implement it in the technology for it to work.
The components are expensive
All the different parts of the electric motorcycles are significant and expensive, like the motor. However, the manufacturers can purchase.
Batteries are very expensive
As motorcycles not only need an engine but also need batteries for them to get charged. They mostly use lithium-ion batteries, which are comparatively much expensive than water batteries.
Not as popular 
Electric motorcycles are not as popular, making the prices higher as they can not be mass-produced. That is why electric cars are very expensive in the market.
Components of E-Motorcycles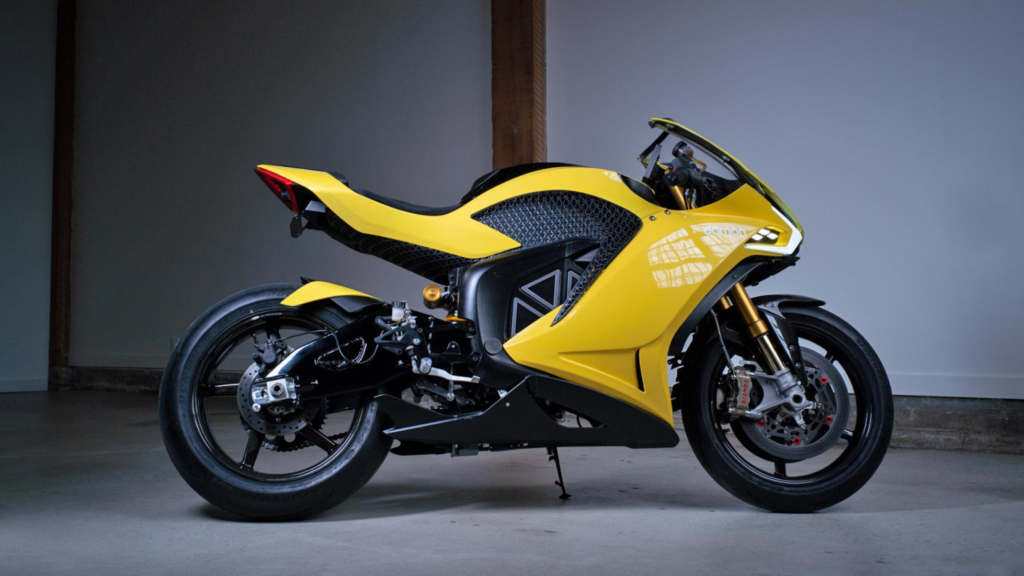 Electric motorcycles have somewhat resembled internal combustion engines. However, the most prominent and dominating difference among them is the placement and different engine types within them. 
Moreover, there is the slightest change as the fuel is replaced with advanced lithium-ion batteries. In addition, the gearbox is traded for a battery`s charging unit. However, despite these certain changes, almost all of the other parts are present with the same fitting.
Whereas the traditional internal combustion motorcycles have a cooling water system, there is an air-cooled system for most of its functioning. Furthermore, due to the expensive production of lithium-ion batteries, they are more expensive than traditional ones. 
Instant torque and power
If it is the performance that you are after, then it is very to compete against the newly upgraded designs of E-Motorcycles. It is surely not an exaggeration either. Electric motorcycles run with lightning speed that has taken their demand to the top spot. 
Therefore, for the racing ventures, these bikes still hold a large value among the others. Moreover, when compares with the gas combusted engines, it usually takes them longer to coil up their peak power and, along with that, the torque. 
Hence, that requires the high speed from the engine to be modulated at high RPMs. However, electric motorcycles can easily pace up to that position within seconds. That ensures that a rider can achieve great performance with a much advanced, compact sized and large electric bike. 
Comfortable Riding Experience
Electric bikes are geared up to the needs and demands of the users. That being said, the durability of the ride and comfortability are highly emphasized. Along with that, it doesn`t shake like any other gas combustion engine motorcycle. 
Unlike many other motorcycles, these bikes preserve a manual gearbox that makes them unique from other low-end bikes. However, these bikes are a bit noisy as they generate their motor and belt sound that is irresistible. 
Convenience
Electric motorbikes are much more convenient as they can charge their engines on their own. Moreover, you can also save your money as they need only but a little maintenance compared to the others. Brakes are manufactured with powerful material that lasts much longer, so you won't have to replace them every month. 
Range
As an Electric motorbike, they have a specific and large range they could travel easily before feeling the need to recharge their battery. However, if you want to go on a venture, you might want to select the bike with more power and cover distant places in a go. So before making a purchase, make sure to get one with the high range. 
Why are there more sales of Internal Combustion Engines?
Purchasing par is dependent upon the demand for a certain commodity. That explains well the motive that why are electric motorbikes are being sold less than an internal combustion engine. However, concluding to a different aspect that both possess unique features. Because of the upgraded version and modest features, electric motorcycles are a bit expensive to your end. 
In addition, people are always skeptical towards the new invention, whether it may benefit them or not. That sometimes becomes a hindrance for the advertisement of such a marvel. However, with certain famous brands, sometimes even such a notation could get famous in just a matter of time. 
FAQ
How long does it take to charge the battery?
A good electric motorcycle takes about 3 to 6 hours to charge completely.
How much electricity does it take for an electric motorcycle to get charged?
This depends on the capacity of the battery. It can take up to 500 to 800 watts.
Yes. you do need a license to ride an electric motorcycle.
Final Verdict
With ordinary e-bicycles, movement is simple. However, the pedal-helped electric motorcycle will help you travel more prominent far-off distant places without the stresses of getting worn out or not having the option to discover a parking spot. 
Moreover, these electric cruisers, then again, are more expense productive in contrast with their fuel-controlled partners, since the costs of the power are still a lot slower than the gas costs. This implies that the somewhat higher beginning expense pays itself through fuel and lesser expense of upkeep since the electric motorcycle comprises less wearable parts. 
Another important factor is force, that with the moment push of acceleration that cannot be gotten with the fuel-controlled vehicles. In addition, if there is even the slightest issue in any components of the motor, it will be very expensive for the owner to get it fixed. Furthermore, there are not many experienced workers in the market.