There are many scooters resembling motorcycles in the market that are comfortable to ride and are attractive. By clear observation, you can find good quality scooters that look like motorcycles and function even better.
Moreover, nothing is comparable to the freedom of inhaling the fresh air while feeling the warmth of the sun rays falling upon your face. In addition, with the advancement in technology, these motorbikes are also geared for disabled persons who wish to walk, among others.
Hence, these scooters that look just like motorbikes are the best travel companions one could ask for. That makes them one of a kind, lightweight, compact-sized, and with a fast speeding mechanism. Accelerating up to high standards, these scooters have increased demands in the market now more than ever.
Impacts of Scooters over Motorcycles
With the wide collection of features instilled in a scooter, they offer several benefits along the ride. Following are some of the best aspects of the scooters that users find fascinating about scooters.
Comfortability and Stability
Due to their compact size, and durability they offer more comfort than motorcycles. The dimension of the seat is wide as compared to that of the motorbike. Moreover, there`s an adjustable seat that can be customized according to your requirement.
Versatility
You can use them anywhere and everywhere you want because of their dynamic features. Take them along the long ride, to the urban as well as to the countryside. The durability never ceases to disappoint the users.
Time-Saving
Scooters are time saviors. That being said, it reduces the time to half that you spend on a commute. Moreover, it also lessens the distance too respectively and relatively in a very short interval of time. Along with that, scooters are designed to skirt your way among heavy traffic jam, and you will be able to reach your destination before the deadline.
The Best Mobility Scooters that looks Like Motorcycles
There is an abundance of such marvels out in the market. However, not every other scooter is geared according to your requirement. To find the best among them that suits your purpose, you must be aware of certain things that make them unique and special from one another.
1. Honda Silverwing

With its 582cc engine, the Honda Silverwing appears to be more of a motorbike than a scooter. However, it isn't the largest of all the scooters on the market today. Instead, the Honda brand's flagship maxi-scooter has the build quality that you could expect from most scooters that appear like motorcycles.
2. T-Max 500 (Yamaha)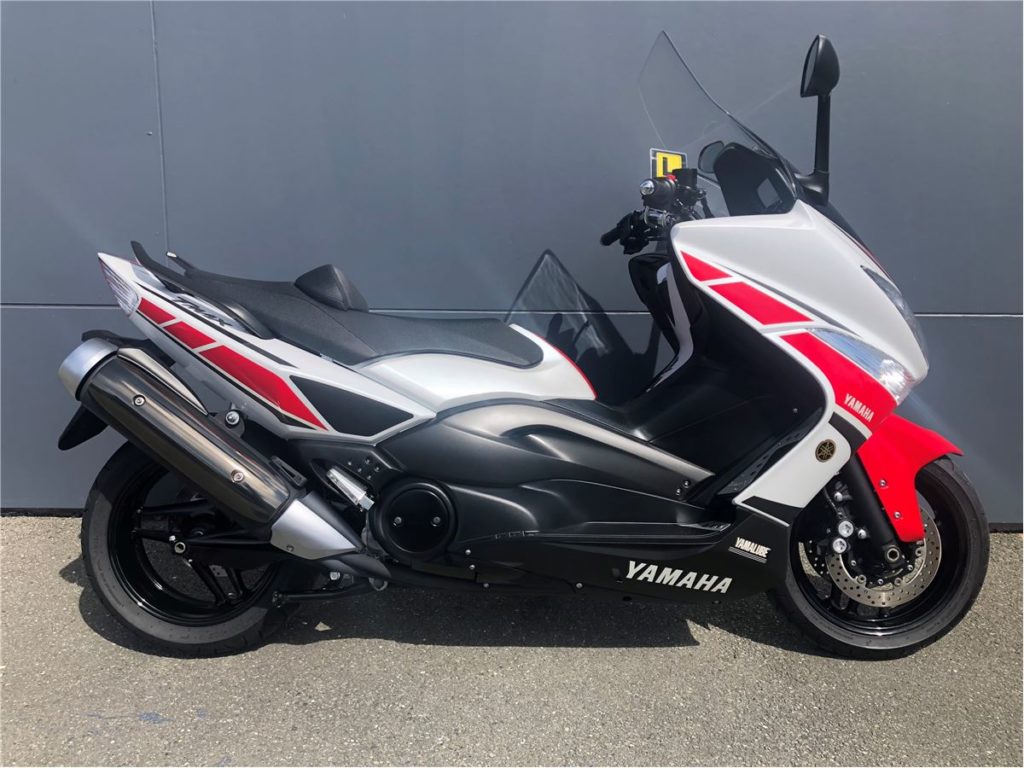 The T-Max may be small, but it has all of the features you'd expect to find on a motorcycle. This scooter has a 499cc engine, a dynamic chassis, and good off-the-line acceleration. It also includes wind protection elements.
3. Kymco MyRoad 700i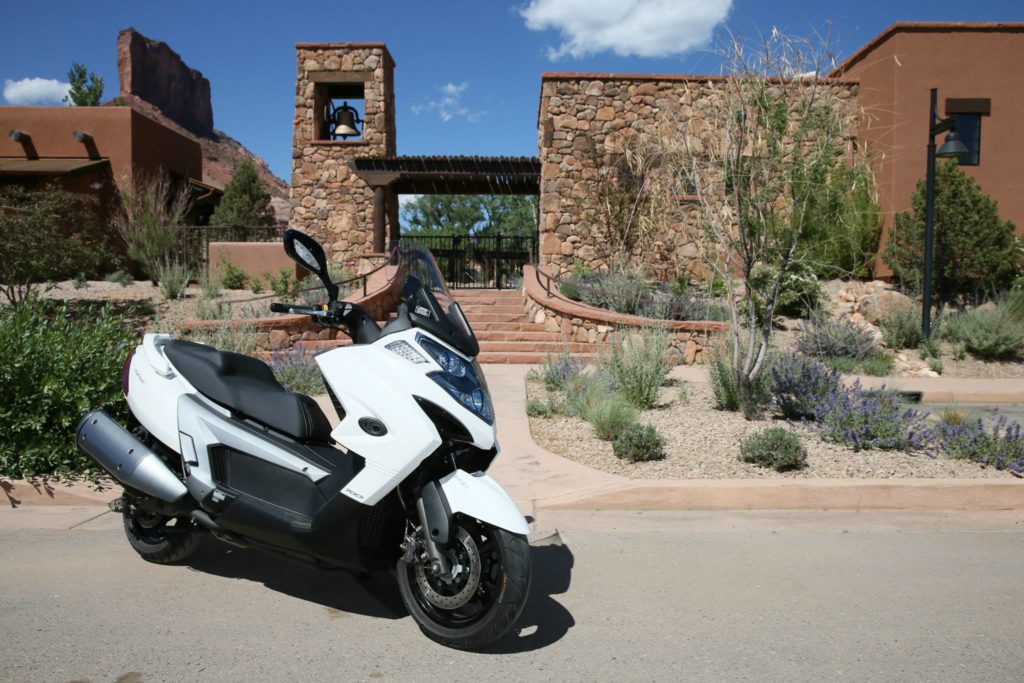 This scooter comes with a 699cc engine. It has a keyless start, and electronically adjustable suspension, along with ABS. You should be able to reach high speeds of more than 110 mph with this scooter.
4. Gilera GP800
An 839cc engine powers the Gilera GP800. Because of the v-twin-engine, it can easily reach 75bhp. Despite its size and resemblance to a motorcycle, this scooter is rather light at 248kg. Nonetheless, the fact that it can reach 120 mph makes it worth buying.
5. Suzuki Burgman 650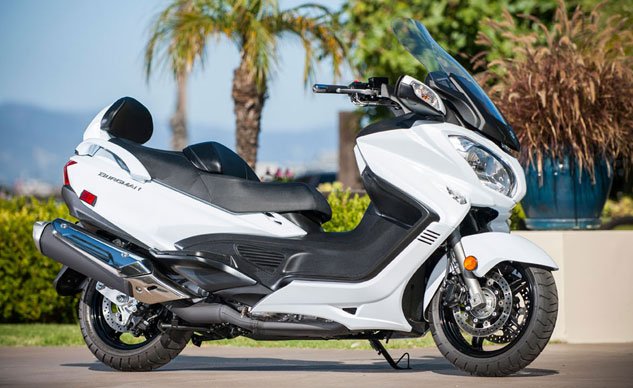 A 638cc engine, ABS, and a push-button transmission are all included in the Suzuki Burgman 650. It is listed among the best scooters that look like motorcycles. This model performs safely, even though the 755mm seat height is slightly lower than that of a motorcycle.
6. EWheels EW-10
EW-10 is the newest and upgraded model that offers quality assurance with its dynamic features. With the sleek designs, it has been geared with a fine quality battery that lasts longer than the others. Moreover, the ample storage compartment under the seat can be locked so that you can put your gear safely in it.
Furthermore, it is inclusive of the signals, brake lights, and above all, a rear light that makes the biker able to see from a distance to avoid further accidents. In addition, there`s an anti-theft locking mechanism that comes with an alarm system that goes off whenever someone tries to steal it.
Difference Between Scooters and the Motorcycles
Learning
It is easy to learn to ride a scooter than to learn to operate a motorcycle. Even for scooters that resemble motorcycles, the learning curve is rather easy.
Wheelbase and Tires
Another distinction between the two is the tire size and wheelbase. This indicates that riding a bike at high speeds is safer than riding a scooter as the scooters can handle the slow speed. Thus, you can control them more easily because of the distance among the tires, offering more stability.
Acceleration And Power
Scooter engines are typically less powerful and smaller than motorcycle engines. A scooter's engine size typically ranges from 50 to 150cc. The smallest motorcycle engine, on the other hand, will often start at 250cc. However, some scooters that appear to be motorcycles do feature 250cc engines.
Storage
The engines of scooters are mounted directly in front of the rear wheel. This frees up a lot of space above the steering wheel for the rider to store baggage and helmets. On the other hand, motorcycles do not have this built-in storage, which makes the scooters better than them. As a result, riders must use hard or soft-sided saddlebags to store their belongings.
Final Verdict
Knowing the fundamental differences between scooters and bikes can help you distinguish between scooters that resemble motorcycles. Furthermore, it can help you to choose a suitable ride as per your choice and requirement. If you want a scooter that works similar to a motorcycle, you should always compare both of them.