If you have a motorcycle and you love to ride and go on adventures, it goes without saying that it, the brush of the air, the thrill of the ride, and the expectations of your next upcoming journey are all that kept you going. These are the things that keep pushing you for your next adventure, and the last thing on an adventure to worry about is your mobile phone device. 
As the era has progressed the mobile phones became a necessity for all of us. You need one to track where you are going, where the destination is, where the shortcuts are, you do sometimes need to save the moment by taking pictures. But, in the end, there is nothing that feels good more than sharing the moments with friends and family. 
Why do you need a Motorcycle App?
Today, there are few apps for the Motorcycle world that act like Facebook, but some apps provide you information about the track and the GPS, give you weather updates, and keep the emergency helpline active. 
To make sure your adventure won't go wrong anyhow. We have gathered a list of some of the most reliable apps we think you will need to get your adventure to top fun and joy. These apps are designed to help you plan your ride, track your route and weather as well. 
You will be able to save a lot of time if you use these apps. Some motorcycle apps mentioned below are free, and some are paid with many advanced features and updates you need whenever you hit the road.
1. Rever 
Rever is one of the social apps you will need for your motorcycle world. You will meet other motorcyclists from all over the world. You can create your custom routes here; highlight the tracks you will save your favorite routes and destinations. 
With this app, you can share your experience with your family and friends and learn from other motorcycle rider's experiences and adventures. Additionally, this app allows you to access an offline map if you happen to have no internet. 
You have to pay 4 dollars a month and get a premium subscription to remove all the ads and give you a good riding experience.

2. Gas buddy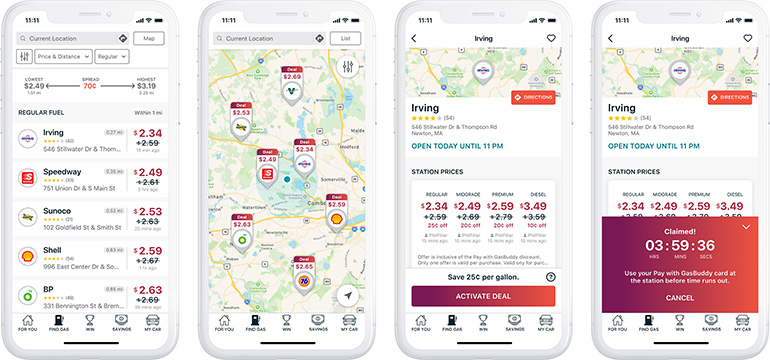 Gas buddy is made to target the motorcyclist audience specifically. The user-friendly interface you get on the Gas Buddy app will make you use it even more often. If you are low on the gas, Gas buddy will show you locations of gas stations to fill up on your road to your destination. 
It will guide you to the nearest fill-up if you happen to be low on fuel. This app consists of a big community of riders that rate every gas station, so the rates will be in control, and you will get a good discount if you use the app to pay.
You can get this app from your play store and install it for free. In addition, gas buddy has some of the special features and updates that you will need on your journey. 
3. Eat Sleep Ride 
Eat Sleep Ride is a very brilliant application made to make the rider's life easy. This app is a companion you need for your daily riding hurdles. In addition, it is one of the best GPS apps you can find.
More to it, Eat sleep ride will provide you access to other riders sharing their stories as this application has a very big community of motorcycle riders from all around the world. In addition, you can use this app to track the data of your motorcycle without activating any data plan at all. 
Eat sleep ride will track the weather, time, and route of your ride. In addition, this app comes with premium subscription plans for a better experience.   
4. Diablo Super Biker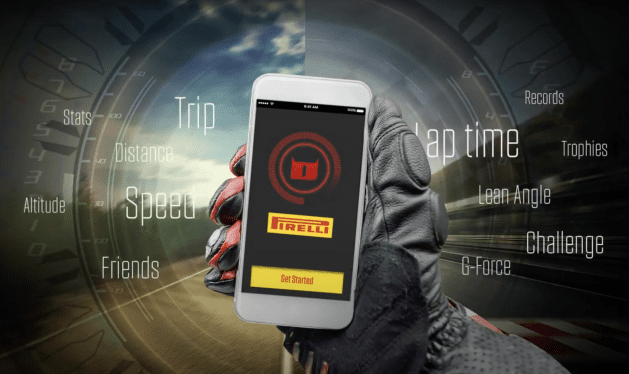 Diablo super biker also has a good amount of downloads. This app is very strict from the start for its user interface. Diablo super biker will save the information about you and your motorcycle and keep track of your adventure route by itself. 
Diablo super biker will keep track of the center of mass of motorcycle, maximum acceleration, tire width, accurate lean angle calculation, and measurements of gravitational acceleration as well as altitude calculation. 
It will also keep track of the weather conditions and the atmospheric pressure and temperature to provide you the best information. You can get this app free from your play store.

5. Waze 
Waze is one of the most downloaded applications in the world's biggest motorcycle community and works as a navigation app. It also consists of numerous blogs about the motorcycle world posted by motorcycle riders themselves. 
You can also share your experience and thoughts about your adventures and get navigation to your destination. This app will help you saving time setting locations and stuff. Drivers make it for the drivers. 
The data this app provides to the users is always accurate. Its ecosystem is so large that you will never run out of ideas. In addition, this app is free. 
6. Riser
One of the trusted and community-driven app, the Riser, gives expert advice for the next big ride you are about to have. This app recommends remote areas to visit and also allows you to record your ride. You can share your trips and experience on this app with many other people.
River app helps you reduce the time that is normally spent on route planning. This app lets you adjust your itinerary according to your driving style to make the most of your time dedicated to enjoying your journey.
This app has a special feature in which you can mark places where you had the most fun and express opinions through a wide range of community options. This way, you inspire other motorcycle riders to go on that road. You can purchase this app free and subscribe to monthly packages for better experiences.
7. Autosist
Autosist is the simplest application on our list with standard features. This app is best for those riders who like to keep records of services, mileage, financial payments, ITV, taxes, and most importantly, fuel bills without carrying a bag full of receipts, bills, and other things.
Autosist allows you to screen your important documents such as financial contracts or insurance certificates for easy access anytime and anywhere. It also provides a one-stop service for quick and easy reference whenever you need to access this information.
You can easily purchase this app free from your app store, and you can subscribe to their amazing packages and get access to the premium features of this app in no time. 
8. Camp and RV
When you find yourself on an open road, it can not be easy to decide the safest spot where you can spend the night. Camp and RV claim to solve this problem by allowing passengers to find locations and services even if they do not access the Internet.
Whether it's a tent camp, a campsite, a parking lot, a gas station, a recreation area, a renovation area, a tunnel, or even a slope, this app contains extensive data of all the information by keeping you updated on your surrounding without any worries.
A wide range of application filters and many points of this app gives you many options not available in any other app. In addition, you can get in a one-time payment. You can purchase this app for 4$ and get all the features mentioned above with free lifetime updates.
9. Best Biking Roads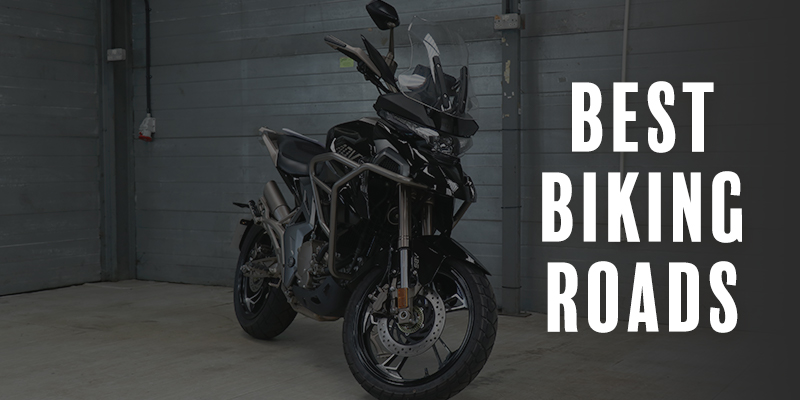 The functionality of Best Biking Road is quite the same as many other tracking and GPS navigation applications. Still, this app is a good option to consider as it is easy to use. In addition, the best Biking Roads app is specially designed for user interface and helps you find the best route according to your likings.
This application displays motorcycle riding routes that are near your location. You can filter the routes by entering a country name or a region. In addition, this app allows users to add new routes if they think sharing is useful easily. 
At last, this app also allows the users to review the routes they have traveled and share their opinion for the upcoming journey. You can purchase this app for only 4$ from your app store. This app is available for both Android and IOS.
10. Dark Sky
The features of this app are complete. Dark sky has an accurate display of ultra-local weather information. With downgrade forecasts accurate to the minute, this app informs the users when severe weather shows its threat, when it will rain or stop, and when to plan a trip.
Dark Sky is an indispensable companion to protect you from danger because of ultra-detailed real-time weather maps to show you where you may encounter difficulties. This app is ideal for all adventure riders who like to ride rough. 
The dark sky is a paid app. You can get this app from your play store for only 4 dollars and get all the features mentioned above with free lifetime updates.